Kind PICs from Our CAMPAIGN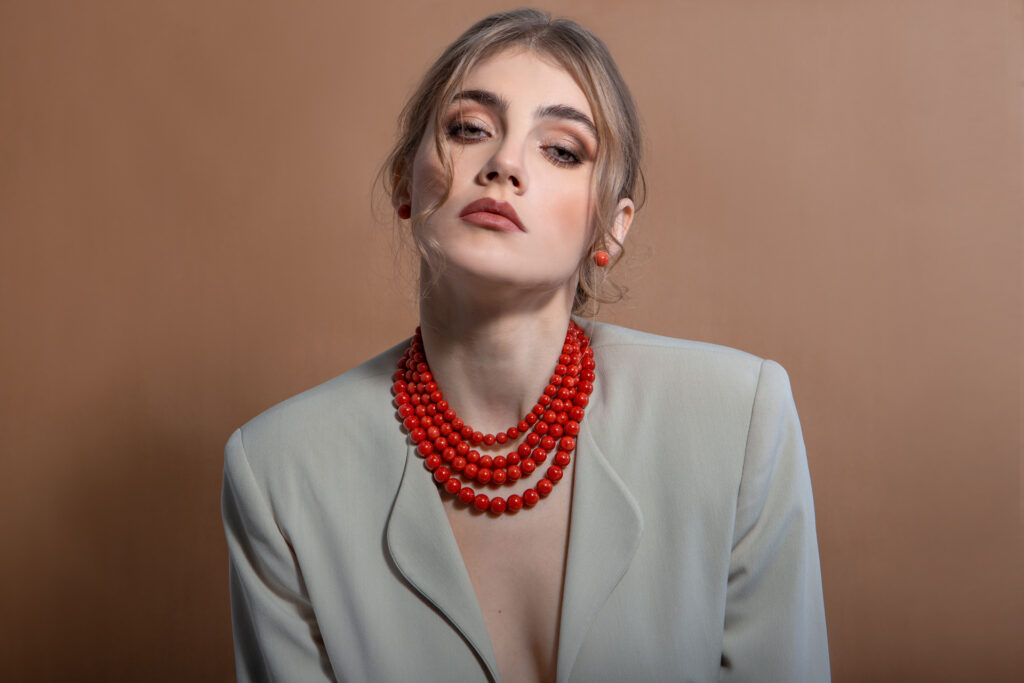 GOLD JEWELRY and precious stones
"The Mattia Mazza was born in the early '900 by the passion which, for centuries, the league of the CORAL in Torre del Greco.
Since then there have been more than a hundred years and four generations have followed the guide of one of the historical names in the field of production of coral, generations have been able to add innovative elements to a business that has its roots in the tradition. For this reason, red-gold in all its forms and colors has been and always will be the heart of our business."
JEWELRY IN GOLD AND PEARLS, TO SELECT
"The Mattia Mazza is a company with great experience in the field of cultured pearls, it is based in Torre del Greco, a town famously known for working with the coral, but also daring traders that already from the beginning of the last century, faced long journeys by ship to reach the crops of japanese Akoya pearls. A strong bond between the east and the west, which greatly influenced the business addresses of Mattia Mazza offers a wide selection of cultured pearls; from Akoya, to the South Sea, passing through Fresh Water and Edison, always ensuring a quality product."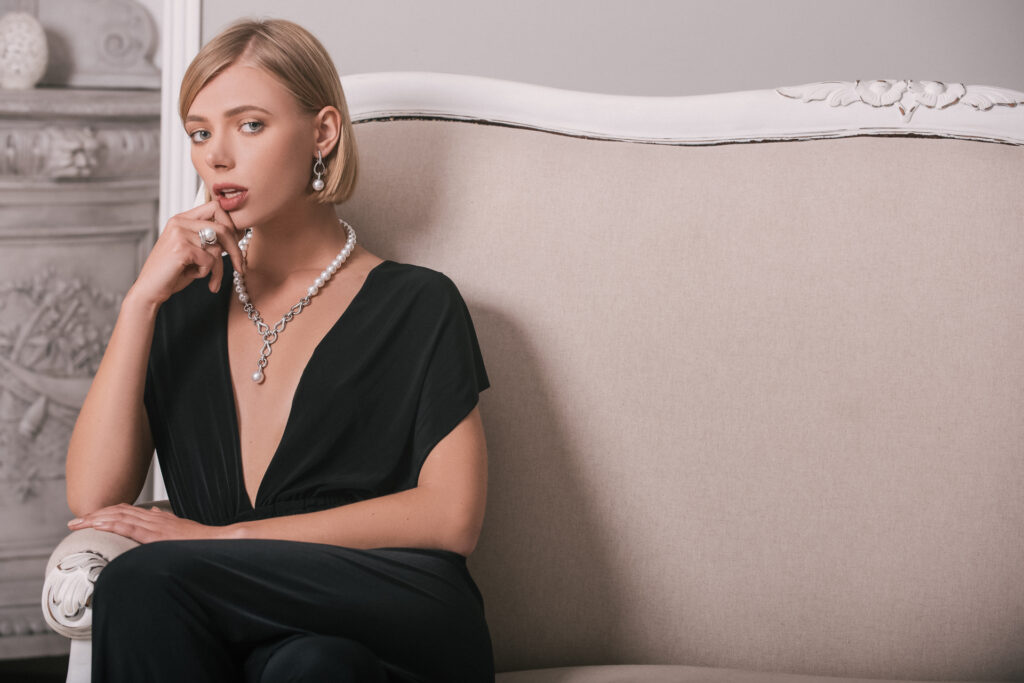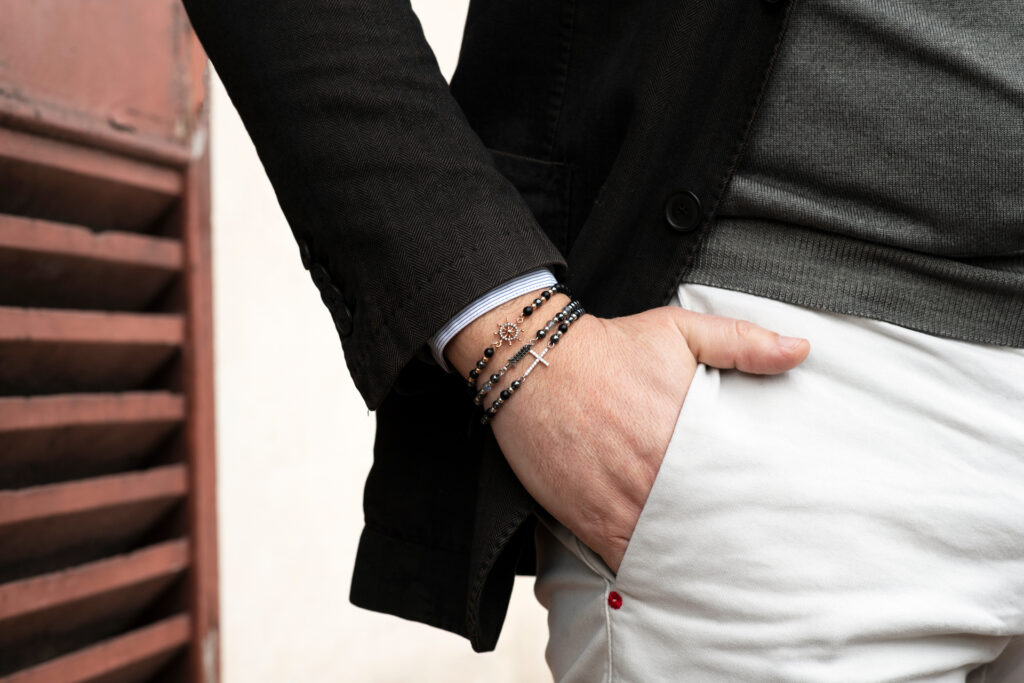 "Bracelets and necklaces designed for men but can be worn also by women. 
Made with a symbol in 18 carat gold, with precious stones: diamonds, emeralds, rubies and sapphires. The bracelets are all tucked in with natural stones, using hematite, onyx, malachite, kyanite, rhodolite garnet or labradorite, coupled based on the color of the precious stones of the symbol in gold."
Jewelry chains in gold and precious stones
"BASIC CHAINS comprises the production base of necklaces and bracelets, characterized by its combination of simple and elegant between natural stones, pearls and gold chain 18kt.
Necklaces, bracelets and earrings of the SMALL line CHAINS it is characterized by the use of thin chains that combine with and bind to the beads and natural stones so imaginative and unconventional "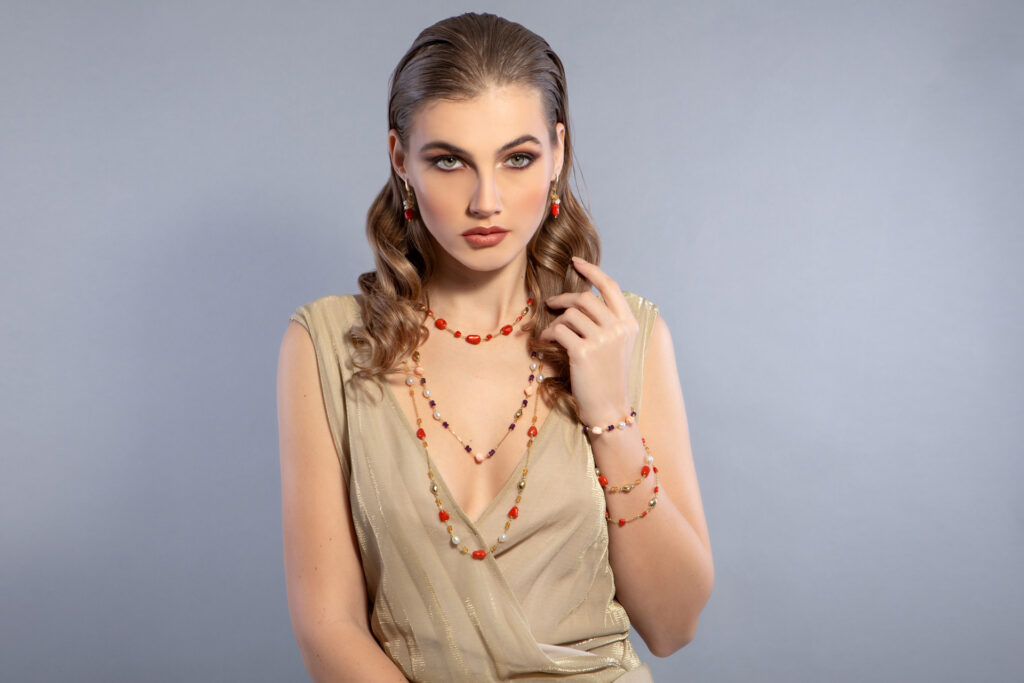 Gold jewelry and precious stones
"The jewels Diana are in 18-carat gold and precious stones.
The stones that we use are rubies, emeralds, sapphires, aquamarine and diamonds. White diamonds that are used are F/G color VVS1.We also use black diamonds and brown diamonds.
The creations are made by our maestrinartigiani, as it wants the tradition of the goldsmith neapolitan."
Silver jewelry with precious and semiprecious stones
"Koliè 925 is a brand of Mattia Mazza Srl, born in 2017 with the purpose to provide customers with an alternative product to our gold products.
The mission of the historic fashion house in Torre del Greco is to create jewelry of refined and expensive in Silver, embellished by coral, pearls, turquoise and other materials that are the hallmarks of our creations, the result is a mediterranean style with a modern taste, a mix between value, style, design and sophistication, the perfect expression of mink moderna jewelry.
All produced by the skilled hands of artisans in naples."